It's almost Easter.
The senses awaken: a whisper in the air, "spring is almost come," and the smell.  Dirt writhes with worms, flowers burst to life.
My mind goes back. I see a cross.
And hanging there, a man looks back at me.
Or maybe he's not looking directly at me. His eyes seem distant--deadened by pain and heartbreak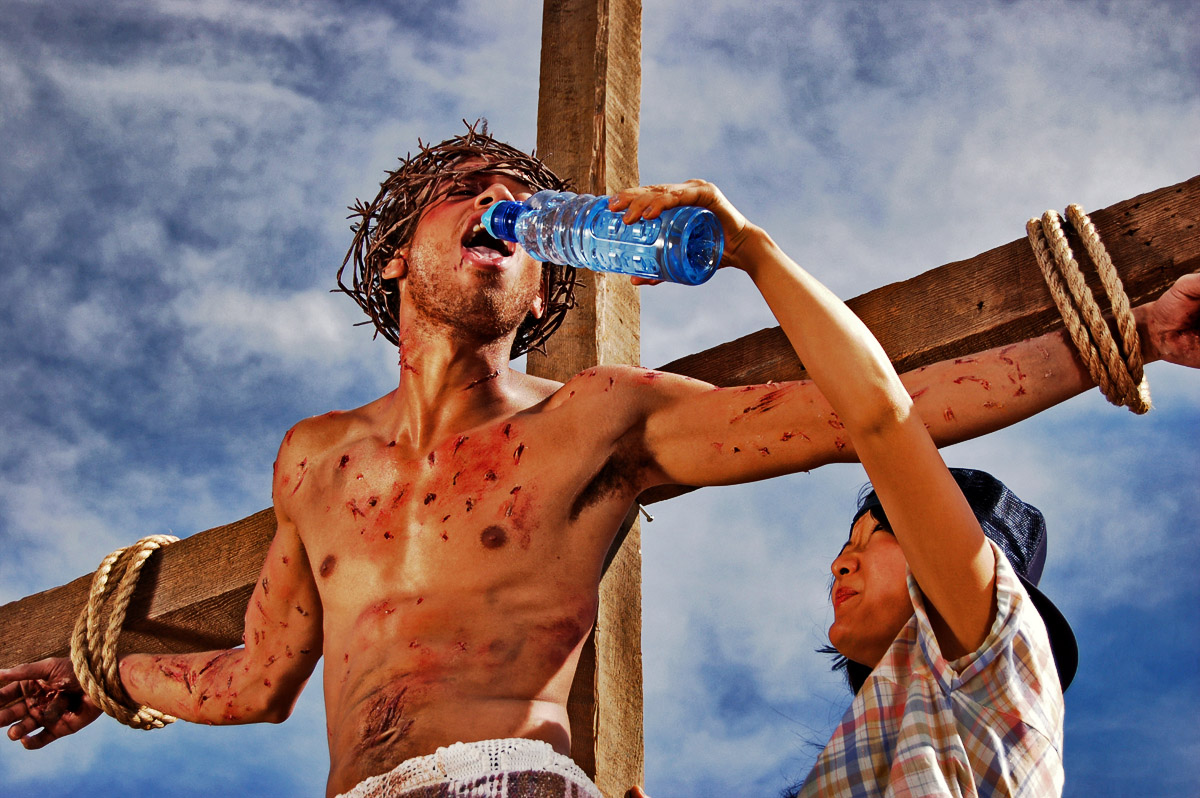 He says, "I thirst."
My first instinct is to help him, although soldiers guard the condemned, and his mouth would be three feet out of reach even if I did make it to the cross.  I see a soldier wrap a dirty rag around the end of a branch. Perhaps he was listening, too.
The soldier dips the rag into a wooden bucket. He twists it in there.
I wave my arm at the soldier.  He doesn't see me.
I cry out--he doesn't understand a word I say--"That's not what he meant!" I call.
"I thirst."